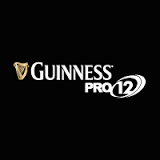 The fate of the two South African Super Rugby franchises earmarked to be ejected from next year's competition, the Cheetahs and Southern Kings will be confirmed tomorrow (Friday 7th July) by a meeting of the SA Rugby council. What may also become clearer is whether the two are likely to switch focus and compete in the PRO12 league about to start this September.
Reports suggest that PRO12 administrators would welcome the addition of the teams on conditions including a minimum guaranteed payment of up to £800k (€910k) per team per year and a strengthening of playing squad quality. If the SA teams are to participate in this year's PRO12 then time pressure would require some quick decisions.
The Bloemfontein-based Cheetahs and Southern Kings from Port Elizabeth are the least successful of the countries six regional teams in terms of on and off-pitch performance. The Kings first competed in Super Rugby in 2016. The travel logistics won't be anything new, but the reason for cutting the sides in the first place was plummeting TV viewers and sponsorship revenue to match.
According to South African research firm Rapport, SuperSport's South African viewership of Super Rugby games dramatically decreased in 2016. At that point, viewership figures had decreased by 3.8 million viewers compared to the same stage four years previously. TV viewership also decreased in Australia and New Zealand, but not nearly as much as in South Africa.
Attendance figures at stadiums were also decreasing, with only Newlands – which boasts an average of 26 992 fans per game – able to fill more than a half-full stadium. Ellis Park, the home venue of the table-topping Lions, only has an average of 19 808 (32%) fans per game, while Nelson Mandela Bay Stadium (15%, 6 914 fans per game), Free State Stadium (17%, 7 780), Loftus Versfeld (35%, 17 921) and Kings Park (45%, 23 591) are all struggling to put bums on seats.
According to an anonymous local rugby boss – who talked to The Afrikaans newspaper – "the struggling economy, several top players plying their trade overseas and the transformation issue all play a part in the lack of interest in the competition".
The question as to whether the PRO12 option for Cheetahs and Kings is an effective solution could be asked of all parties. The PRO12 have felt the pressure of being surrounded by ever more powerful French and English competitions recently, while the reach of their competition with relatively smaller TV audiences can't keep up.
Two Italian clubs were admitted to the league in 2009 but have made little impact on the competition, consistently propping up the bottom end of the league table. The PRO12 struggled to find a local TV broadcaster well after the start of last season. Similar market weaknesses prevail currently in South Africa.
The PRO12 has also been reported to be looking into incorporating US and Canadian teams into their league from 2018.
https://aragents.co.uk/wp-content/uploads/2017/07/Pro12-logo.png
160
160
Dave Williams
http://aragents.co.uk/wp-content/uploads/2014/05/ARA-3402-300x167.png
Dave Williams
2017-07-07 14:40:47
2017-07-07 14:40:47
Kings And Cheetahs About To Look North?