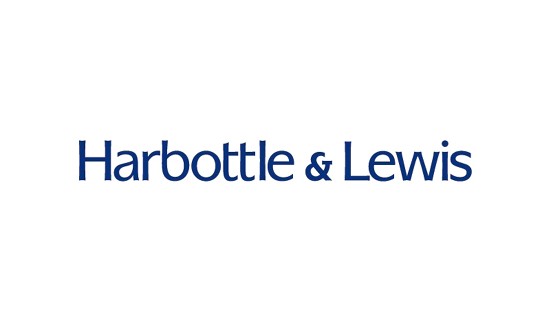 Whilst stories about our sportsmen and women have in the past been confined to the back pages of the newspapers, it is becoming increasingly common to find their off-the-field exploits on the front pages and sometimes their reputations can be left in tatters.
To date this has been a rare occurrence in rugby (with a few notable exceptions). However, with the highest profile event in rugby union, the Rugby World Cup, heading to these shores in less than 12 months' time, players, agents, clubs, national teams and the game's administrators need to up their knowledge with regards to preventing and handling off-field behavioural issues, stray social media comments and other matters which could damage their reputation.
Given the celebrity culture surrounding sports stars these days, and the huge reach of a home World Cup, the public – and as a result the press – will want to know what players are getting up to when they are not on the pitch.  At the same time, the growth of social media means that the public now have much greater access to players and their information, so one ill thought-out message can be on a newspaper's website within minutes of you hitting "tweet".
What ends up in the public domain can of course have a huge impact on a player's reputation, as well as his earnings. Mario Balotelli's Liverpool career is in trouble again after his 'Super Mario' retweet landed him in hot water with the FA; Tiger Woods lost various lucrative sponsorship deals following revelations about his private life; Ashley Cole was fined £90,000 by the FA for an offensive tweet and non-league footballer David Deeney was banned for eight matches for sending insulting, discriminatory social media messages.
So what lessons can rugby clubs, agents and those running national teams learn from football and other sports, and what can they do to reduce the chances of their players ending up in a disciplinary hearing, or in the press for the wrong reasons?
Understand What's In Your Playing Contract
Firstly, players should be aware of their obligations under their club contracts. The terms of a player's contract will contain references to behaviour and/or social media use, and usually players are also subject to the club's social media and communications policies. A quick tweet just before a game starts or a late Facebook post the night before, for example, could constitute a breach of contract, so it is important that players know what they can and cannot do.
Secondly, any player taking part in the 2015 Rugby World Cup is going to be further restricted by the terms of their Participation Agreement. This will set out detailed rules on what players can and can't do, including in relation to fan, media and social media engagement during the tournament. It will also detail the extent to which a player can promote their personal endorsements during the competition. Players and their representatives must therefore ensure that they have read and fully understood the terms of the Participation Agreement.
Comply With The Rules And Regulations Of The Governing Body
Serious misconduct may also attract the attention of the relevant governing body. All rugby union players in England are subject to the RFU Rules and Rule 5.12 allows the RFU to discipline any player whose conduct is prejudicial to the game. This gives the RFU incredibly wide and discretionary powers to take action against a player that it believes has done something which damages the game. This is analogous to FA Rule E3(1) which states that footballers shall not act in any manner which brings the game into disrepute. FA Rule E3(2) then lists a number of aggravating factors, such as reference to race or religion, which is not reflected specifically in the RFU Rules, but there are always likely to be major repercussions for any player who maliciously (or recklessly, in the case of Balotelli) tweets something which could be deemed offensive.
Over in Australia, New South Wales captain and NRL star Paul Gallen was fined $35,000  for a tweet in support of the then Cronulla Sharks CEO, Steve Noyce, which included abusive language directed at the NRL. Gallen summed it up neatly when he said "Whatever I do is highly scrutinised, whether that is right or wrong or whether I like it or not, that's the reality". Whilst other sports (particularly football) have suffered far more social media related problems than rugby, Gallen is right that the relevant governing body will usually look to take a robust stance with players that step out of line, so it is important that players are educated and made aware of the various examples of what not to do from the footballing world and other sports.
Stay On The Right Side Of The Law
It is also increasingly important to stop and think before you tweet, upload or post anything on the internet. The internet is neither transitory nor private; it is a public, permanent record of what you have said or posted and it is extremely difficult to delete anything fully. Private jokes and conversations are therefore often best kept on a private messaging platform, and photos of pranks or a big night out might be better kept off social media altogether. The default settings for most social media platforms are public, so players should be encouraged to regularly review privacy settings. Players should also be warned to avoid posting or making comments in 'the heat of the moment': an angry remark on social media about a referee or opponent after a game might lead to financial penalties or suspensions. It might also lead to a claim that the comments are defamatory, or infringing other laws.
Sometimes rugby players who are active online become the victims of abusive messages from other internet users. Internet trolling has also become a widespread problem and rugby has not been immune. The recent incident involving Nigel Owens and the abuse that he received has highlighted the extent of the issue. Whilst it can be tempting to respond to an unpleasant or abusive comment, it is often best not to. Unless they have broken any laws, the troll is often able to hide behind their computer but a public figure's response is much more likely to come under the spotlight. However, if the abuse goes too far and you, your player or your colleague is subjected to what you might consider to be offensive or defamatory posts, harassment or bullying, then legal advice should be sought. Understanding the law, and when the line may have been crossed, allows you to be as well-equipped as possible to quickly and efficiently deal with the offending posts and limit the potential harm caused. This may include dealing with the relevant platform to have the offending content removed, writing legal letters to secure a public apology or claiming for damages.
Make The Most Of Your Social Media Engagements
Social media can be a very powerful tool when used well. Whilst it is always difficult to measure the financial value of building your fan base and engaging with your fans through social media, having a large social media following allows for greater marketing opportunities. It makes a player appealing to global brands that are keen to tap into a captive audience, and who may want as a brand ambassador a rugby personality with a big social media following. To enable a player to put himself in the best possible position to reap the rewards further down the line, he or she should ensure that their social media engagement is positive. Whilst negative messages may scare off certain brands and lose you followers, positive engagement can build a solid and loyal fan base. Ipswich Town footballer Tyrone Mings is a great example: last year he arranged match tickets for a fan who had tweeted that he could not afford to attend, and this year he offered to replace replica shirts when his squad number changed. It created a great deal of positive publicity for the player and his club. Can we expect to see similar examples from the world of rugby over the next year?
Despite the many advantages to positive engagement with fans via social media, it is important to learn the lessons from recent incidents and to take a few steps now to brush up on your knowledge. This should help to ensure that the risks of reputational damage can be minimised and the potential benefits of fan engagement and profile raising during the run up to the Rugby World Cup can be maximised.
Michael Lister is a Senior Associate in the sports group at Harbottle & Lewis and Abigail Carpenter is a Trainee Solicitor in the sports group at the firm, which is a full service law firm with specialist expertise in the media, entertainment and technology industries. You can contact Michael at Michael.Lister@harbottle.com or visit http://www.harbottle.com/
https://aragents.co.uk/wp-content/uploads/2014/06/HarbottleLewis-ARA-Partners-550x400.jpg
400
550
Mark Tilley
http://aragents.co.uk/wp-content/uploads/2014/05/ARA-3402-300x167.png
Mark Tilley
2015-03-24 12:34:35
2015-03-24 12:35:47
Players Need To Stay Sharp To Protect Reputations