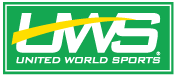 Plans were announced this week for an ambitious professional rugby union sevens competition featuring 48-minute matches, kicking off in the US next year The Guardian has reported.
The Super 7s format was trialled in Philadelphia in 2014 with a game between teams from New York and Canada. The new concept is designed to broaden the appeal of sevens rugby union to US TV audiences away from the traditional one- or two-day tournament model, involves interchangeable squads of 16 to 21 players playing four 12-minute quarters.
Organisers said there will be three-minute breaks between quarters, a six-minute halftime and no drawn games. Any game level at the end of regular play will be decided by "a tie-breaking two-on-one skills competition" known as "The Gauntlet".
According to a statement from United World Sports, the New York company that runs the USA Sevens in Las Vegas, the seven-a-side Collegiate Rugby Championships and the 15-a-side Varsity Cup, Super 7s will "launch with a barnstorming six city 'Pro Tour' across the United States next July following the 2018 Rugby Sevens World Cup in San Francisco", prior to league play beginning with city-based teams in 2019.
Players for six men's teams and six women's teams will be taken "largely from college and club programmes already in the US and Canada", UWS said, prior to "an historic inaugural Super 7s League draft".
The "Pro Tour", the company added, will act as a "roadshow that showcases the sport of Super 7s to build the profile of the game, engage strategic partners, and identify key markets as the league evolves into a full city by city league in the spring and summer of 2019".
David Niu, an Australian-born USA international who played professional rugby league for St George in Australia and Bradford Bulls in the UK, has been named president of Super 7s, having recently returned from working on the expansion of Arena Football in China.
"I am very enthused about the launch of Super 7s in North America," he said. "It certainly fits the American psyche for fast, exciting, yet short content … we are ready to take a sport that will appeal to a wide audience with a very short learning curve to new levels of engagement."
https://aragents.co.uk/wp-content/uploads/2017/07/United-World-Sports.png
77
175
Dave Williams
http://aragents.co.uk/wp-content/uploads/2014/05/ARA-3402-300x167.png
Dave Williams
2017-06-02 14:16:24
2017-07-07 14:18:26
Super 7s Latest Idea To Woo US Audiences