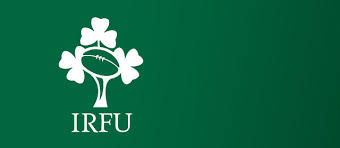 Benefit in Kind of Agents Fees in the Republic of Ireland
Simon Keogh if of IRUPA has sent us this update on BiK.
History
In 2014 there was a change in how the payment of agents' fees were taxed on players. As of March 1st 2014, players became liable to benefit in kind (BIK) tax charged on 50% of agents fees paid by the IRFU (with some exceptions). This was on the basis of ongoing negotiations that the IRFU had with the Revenue Commissioners. The IRFU were to pay a sizeable historic BIK figure owed by players which should have been taxed on agency fees up to March 2014.
Current Position
The new position agreed between IRFU and the Revenue Commissioners is that players are liable from April 1st 2015 to BIK charged on 80% of agents fees paid by the IRFU. However as a gesture the IRFU has agreed to pick up the incremental deduction from players of the new Revenue 80% BIK requirement in respect of Agents fees for the remainder of this contract year, i.e. above the 50% that is currently being deducted from players, until the end of June 2015. The full 80% deduction will only manifest itself to players in the July payroll. It would appear that there are two exemptions whereby no BIK arises – for first professional contracts (including academy contracts) and on overseas players taking up their first professional contract in Ireland. Players are entitled to claim the tax back on the increased BIK on agency fees as part of their Sportsman's Tax Relief on retirement.
It is important to note that these changes only effect players taxed in the Republic of Ireland, the BIK situation in Northern Ireland is unchanged.
https://aragents.co.uk/wp-content/uploads/2015/05/IRFU-logo-image.jpg
148
340
Dave Williams
http://aragents.co.uk/wp-content/uploads/2014/05/ARA-3402-300x167.png
Dave Williams
2015-05-01 15:05:19
2015-05-01 15:05:19
Benefit in Kind on Agents Fees in the ROI