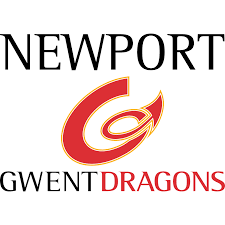 Newport Gwent Dragons will be taken over by the Welsh Rugby Union (WRU) following Tuesday night's historic Newport RFC shareholder vote. The nine-acre Rodney Parade site is included in the £3,750,000 (€4.4m) deal with the WRU set to assume operational control on the 1st of July.
The vote, recorded at an EGM at Rodney Parade, was approved by 81% of the vote, in excess of the 75% required in the company's Articles of Association.
Newport Gwent Dragons chairman Martyn Hazell, alongside fellow principal benefactor Tony Brown, will write off £4.4 million (€5.18m) in debt as part of the agreement with neither wishing to be considered for a place on the reconstituted boards.
Newport Gwent Dragons and Newport RFC CEO Stuart Davies said:
"This is a huge moment in the history of Newport Gwent Dragons. The decision is the result of two years of hard work and we must express our gratitude to everyone involved in the process. We now look forward to a bright future for the Dragons, as well as Newport RFC, and the continuation of rugby at this historic venue."
"This was an incredibly complex take-over. It was important to explain to shareholders and supporters the intricacies of the deal, and to outline the extent of the debt as a driving factor. There was also a need to give as much detail as possible around our vision for Rodney Parade under the WRU's ownership.
"We would like to acknowledge the contribution of shareholders and supporters in shaping the final detail, and we are grateful that enough of those involved have supported the 'Yes' vote."
Rodney Parade staff will migrate over to the WRU on 1st of July at which point a new subsidiary company will be formed.
Newport RFC will benefit from autonomy and appoint new board of directors alongside a possible management committee.
Newport RFC chairman Will Godfrey said:
"This separation of entities means Newport RFC will benefit from an ability to restructure and a new found autonomy."
"This decision also guarantees that we can continue playing at Rodney Parade, and building on our proud 140 years of history and tradition here."
https://aragents.co.uk/wp-content/uploads/2017/05/newport-gwent-dragons-logo.png
225
225
Dave Williams
http://aragents.co.uk/wp-content/uploads/2014/05/ARA-3402-300x167.png
Dave Williams
2017-05-10 08:50:32
2017-05-31 08:53:07
Newport RFC EGM Votes For WRU Take Over