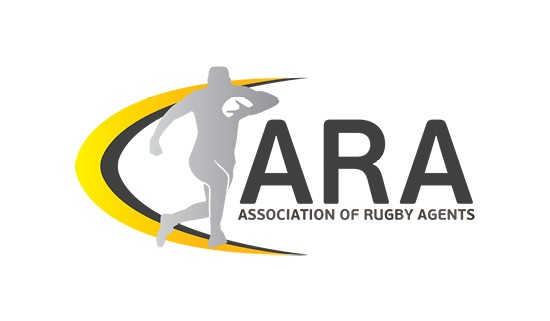 It has been confirmed that the RFU Registered Agents Annual 2014 Seminar for all registered agents in the UK and Ireland will form part of Rugby Expo 2014 and will be held in the morning of the first day of the Rugby Expo event.
This means that all registered agents and other stakeholders responsible for the management and wellbeing of professional rugby players will be attending Rugby Expo and will be given full access to both days of the event.
The Agents Seminar will take place at Twickenham Stadium on the morning of Wednesday 22nd October, as agents, clubs, and RFU, PRL and RPA representatives gather to discuss topical issues, regulatory changes, industry developments and updates that affect agents, clubs and players alike.
The principal objective of the seminar and the scheme as a whole is to try to ensure a minimum level of awareness of rugby agents with the ultimate aim of driving standards upwards with education, up-skilling and integrity being at the forefront. Presentations will be given by representatives from the RFU, PRL, ARA and RPA, including presentations by England Head Coach Stuart Lancaster, ARA chairman Mark Spoors and acting CEO Tony Copsey, and Head of Sport for Twitter, Alex Trickett.
The Association of Registered Agents will also be holding its annual general meeting in advance of the Agents Seminar.
Commenting on today's announcement, Jonathan Wilson, Rugby Expo event director, said: "We are delighted to confirm the presence of the Agents Seminar at Rugby Expo 2014: the annual seminar is a key date of the RFU Agents Registration Scheme's calendar and is attended by all registered agents as well as other rugby stakeholders.
"It will be the first time Rugby Expo has had all registered rugby agents in attendance and provides the opportunity for our event's exhibitors and delegates to meet and engage with the individuals and companies that work closely with the sport's professionals; it is another reason why Rugby Expo maintains its position as the meeting place for those in the sport of club rugby."
Mark Spoors, ARA chairman, added: "It's a great opportunity for us to be able to combine the annual seminar with Rugby Expo. By including access to Rugby Expo to all our members it is a fantastic way to provide further support to our members and is indicative of ways in which we continue to explore wider opportunities to help maximise their ARA membership."
RFU Professional Rugby Director, Rob Andrew, commented: "Holding the Agents Seminar as part of the wider Rugby Expo event is a fantastic forum to enable agents, clubs, rugby stakeholders and the RFU alike to meet and discuss important topical issues in a dynamic rugby environment. Education, communication and awareness of important issues affecting rugby is key to rugby being a successful professional sport and the presence of the Agents Seminar at Rugby Expo provides a great forum for facilitating this".
Today's news follows on from recent announcements that have seen both Premiership Rugby and PRO12 not only confirm full club attendance but also a series of meetings scheduled to take place at this year's Rugby Expo. In addition, a new partnership with the RFL and Super League has confirmed the attendance of senior management staff from the RFL and a number of clubs, as Rugby Expo 2014 is set to deliver the largest ever club attendance since the event moved to Twickenham in 2010.
For more information about the RFU Agents Registration Schemevisit http://www.englandrugby.com/governance/player-agents.
For more information about the Association of Rugby Agents, visit www.aragents.co.uk.
https://aragents.co.uk/wp-content/uploads/2014/08/ARA-ARA-Partners-550x400.jpg
400
550
ARA
http://aragents.co.uk/wp-content/uploads/2014/05/ARA-3402-300x167.png
ARA
2014-09-26 15:47:49
2015-03-16 10:11:12
Rugby Expo to host RFU Registered Agents Annual 2014 Seminar for all registered agents in the UK and Ireland