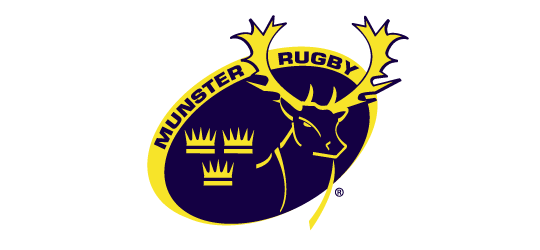 The Irish Examiner has reported that Munster are set to post a surplus of €310,000 (£273k) this season, a considerable turnaround from the €1.93m (£1.7m) deficit in 2015/16.
The projected cashflow surplus is driven by a €2.05m increase in gate income and an additional €1.5m IRFU grant.
Munster sold out nine matches, a new record for the province and more than the previous three years combined. Six of those were at Thomond Park, including a Champions Cup quarter-final and the game against the Maori All Blacks, which account for the majority of the financial increase.
The net profit to Munster from the Toulouse quarter-final alone was over €500,000, raising significantly more money than the combined revenue gained by the province's appearances in the PRO12 semi-final and final.
Around half of the increase in gate income was offset by associated increases in match costs totalling €1m.
"We've doubled the amount of people through the gate at Thomond Park, which is scary coming from where we were last year," said Munster Rugby's head of finance and operations, Philip Quinn.
Ticket sales increased from 201,000 in 2015/16 to 305,000 (a 52% rise) and attendances almost doubled from 124,000 to 243,000 in the same period. Notable from these figures is the upsurge in ticketholders (including season and ten-year ticketholders) who actually attended the games — up from 62% to 80%.
Almost 5,000 junior tickets are circulated among the 26,200 tickets for a Thomond sell-out. This financial hit of around €80,000 in potential revenue represents a long-term investment to introduce children to Munster games — something the province missed out on in previous years.
Ancillary matchday revenues, such as bar, catering, and programme income, increased accordingly, while sponsor bonuses were unlocked by achieving a home European quarter-final and PRO12 semi-final.
In addition, Munster received half of the €3m pot of additional IRFU funding distributed to the four provinces this year. This significant increase in funding was due to Munster's financial position and different financial model, with much of the money used to cover player costs which have seen a 2% annual inflation over 10 years.
Muster's model is different from the other provinces as they put their €15m income from 10-year ticket sales into the Thomond Park redevelopment, unlike Ravenhill or the Aviva Stadium.
That means Munster effectively aren't receiving any money from 3,000 tickets sold for every game, although renewals of the 10-year tickets are under way ahead of the 2018/19 season. Early bird renewals are priced between €3,450 and €4,750, down from the €5,000-5,500 price tag of nine years and one financial crisis ago.
Munster made a capital repayment of €100,000 to the IRFU, reducing stadium debt to €9.5m, and the relationship is described as "very positive".
Looking ahead, an encouraging indicator for next year's finances is the 27% extra uptake in season ticket sales, while Supporters Club membership has risen from 6,100 to 7,900 in 12 months. Still, Quinn warned: "It's going to be very challenging next year. We're in discussions with the IRFU again as to what their level of funding will be. That'll determine a lot.
"We do need to keep investing in our team, and that's what we're doing."
https://aragents.co.uk/wp-content/uploads/2017/07/munster-logo.gif
250
540
Dave Williams
http://aragents.co.uk/wp-content/uploads/2014/05/ARA-3402-300x167.png
Dave Williams
2017-06-16 14:24:42
2017-07-07 14:25:54
Munster To Post €300k Surplus